"On the spot with Luis Capilla", guided by reason and heart for street football
In our new serie "In the spot with…" we talk with our community all over the world, what they do for the scene and what their goals are. Today we talk with Luis Capilla about his passion for the sport and what he does in Mexico for street football.
Luis Capilla, can you tell us a bit more about yourself? 
Hello, how are you all, I'm Luis Capilla, I'm 27 years old. I studied computer engineering. Since I was little, I always had the thought of being in this world to do something good. Something that inspires people to be better human beings. I started playing soccer since I was 10 years old, since I used to practice more sports. But they didn't attract much attention to me. The person I'm is that I'm someone who likes to achieve his goals and that he does not rest until he gets what he wants in the right way, guided by reason and heart.
What are you currently doing in life? 
I am currently working as a computer technician, I am fixing computer and printer equipment, this company sends us to the street to visit customers, to compose their devices.  On the other hand I am working on FEMEXPAS (FEDERACION MEXICANA DE PANNA STREET). Due the time of the current work, I have little time to train. I like to train ground moves a discipline that comes from street football. In the future I like to have a job that is in direct contact with street football as a sport.
Where start the passion for the street football? 
The passion for street football began in a curious way. I always liked to watch videos on YouTube at that time this video platform began to be known. Professional players always inspired me to follow their steps, their moves. I always remember that before my games or when I went out to play in the street. Videos of Ronaldinho got me inspired to go out and play. I was feeling myself free on the street.
It was the moment I realized that your feet are those who speak, as the time went, I watched more and more videos on YouTube. Falcao, Jermaine Vanenburg, Boukhari and Edward Van Gils, inspired me a lot. It was very rare that I got into the videos a lot and I discovered a world in what is street football. The plays have no limit, because the limit is the imagination, the street football is respect, discipline, work, falls, victories, friendships, brotherhood, links are created with people who really do it for love.
Check our article with Jaimynho about his Futsal career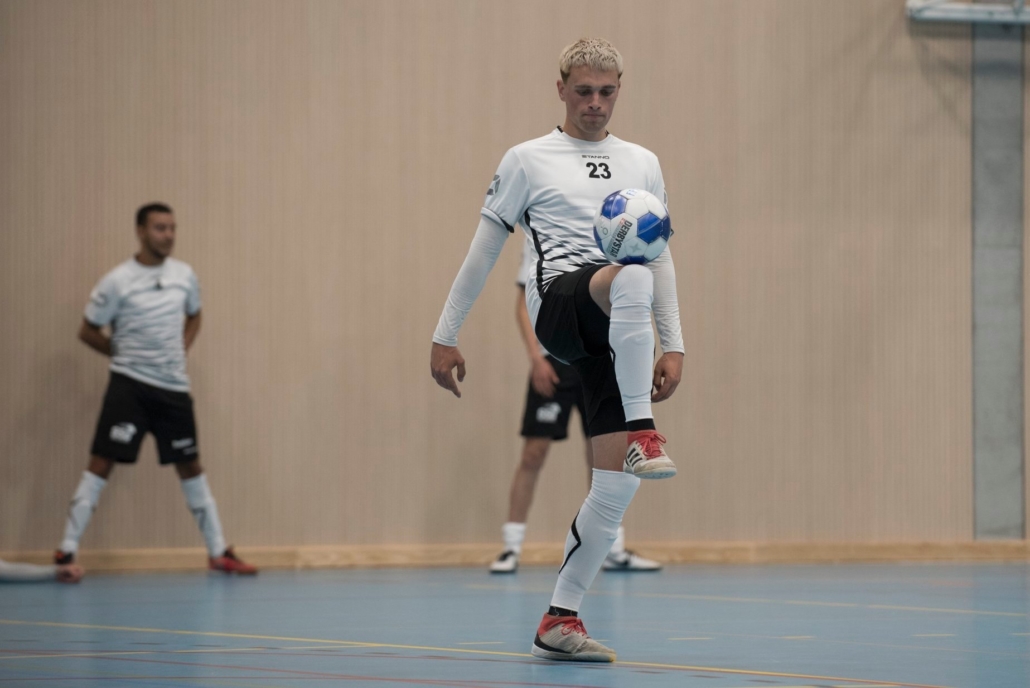 What are you, Luis Capilla, trying to give back to the people? 
What I want is, that the whole world sees street football as a way out. To keep people away from drug addiction and bad habits. That these people do not end up in jail for doing criminal acts. That they see that there is a way out in sports. I want to inspire the new generations of soccer players to see that with street football. The discipline of ground moves can have more skilled moves to occupy them on the field to play. I want that street football and all to be seen as sport. When that happens the next step will be with the help of the other Federations of other countries. To take them to the Olympic Games.
What does it mean to you to be ambassador of so many organizations?
For me, leading these great organizations that teach the sport is a great honor. Also a great responsibility that will involve a lot of work. With all the brands, give them as much truth as possible, so that we can move better with the Mexican Government. All these brands for me are the best thing that has happened to me in my career as a player and in my life. I want to give my whole life to my sport that I love so much.
Do you have any goals for the upcoming period? 
Yes, the goal is to have 100 FEMEXPAS. We will announce that. We are already busy with it and working with some dates. This all will be supported by the brands that I am an ambassador off.
Do you have a small message for the young street football fans?   
For my little brothers who start practicing this beautiful sport, never let them tell you how to play, always train, because workouts are our greatest weapon. Remember that nothing can stop you, nothing in the universe can prevent you from fulfilling your dreams. Reaching them, make them yours, there are no "sacrifices" when you really want to achieve a dream.