Addicted to panna, Sabareesh is growing fast in street football
All the way from India we talk with our talented street football player, Sabareesh. He tells us where his passion for street football started and by who he got inspired. Making tutorials, inspire and doing good is where he stands for.
Can you introduce Sabareesh to the people?
Hi, my name is Sabareesh and I'm 22 years old. I'm from India. India is the country where I still live, I live in a city called Banglore. I'm a street footballer because I play it a lot, but I also play a lot of field football, I like both.
Where started your passion for street football?
When I was a kid Cristiano Ronaldo inspired me a lot, that was the moment I started playing football. But not only Cristiano inspired me, when I watched some YouTube videos, I saw Sean Garnier, Edward van Gills and Jeand Doest. I was totally amazed seeing them doing all those dope skills. When I watched that I got a great feeling and I start watching more and more of those players.
Check the interview with Radheya about his story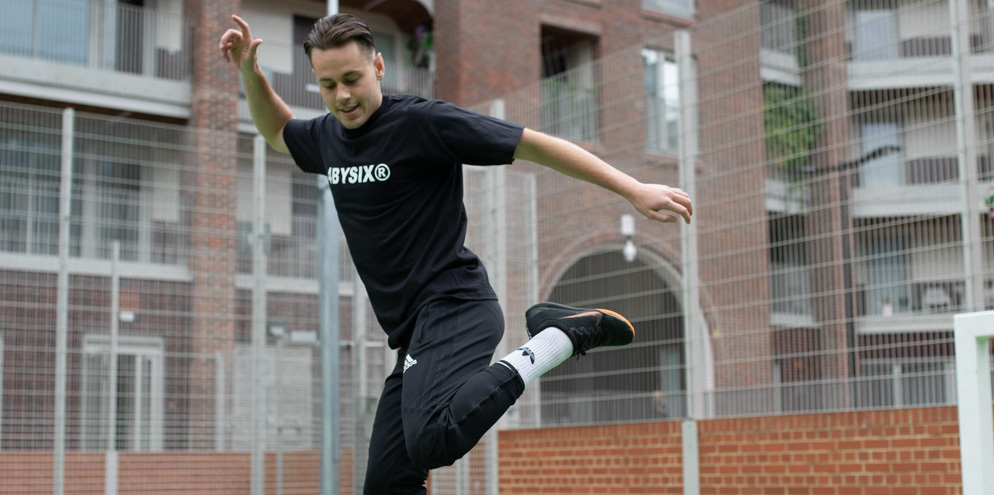 What are you currently doing in life and street football?
When I come back from school, I always go directly to the street to play instead of doing my homework. I try to copy the skills I saw on YouTube from Sean, Edward and Jeand. Because when I saw that, I thought damn that's good. I tried to show the skills on school to the people. I started getting addicted to giving panna's. Even in the game on the field I got addicted to panna's. I forgot to pass the ball to my teammates because I want to nutmeg everyone. Something that my teammates don't like, but yes, no problem, I do like it.
We see a lot of tutorials, you like to make them?
Yes! I try to help and inspire others to do the same as I learned from Sean, Edward and Jeand. It's good to show to the people I can do skills like them. Even making tutorials to help other people doing those tricks. 
What are you goals in street football for you as Sabareesh?
I didn't have a particular goal in street football. The thing what is important for me is to inspire and do good for all the people. That's my goal and the message to all the people!