Martijn Debbaut: "Playing for Neymar Jr. his team was sick!"
He started as a youth player at his local club now he is an all-round street football player. Today we discuss the way that Martijn Debbaut walked in his current career. We take a look at the highlights, how he became who he's now and what he is doing right now.
Where started this all for you?
I started as a youth player at the local club in my town. Later I played on the highest level in Belgium. I had to stop with field football because of a bad ankle injury. I played on the streets since I was little. But since my injury street football, freestyle football and panna football started. I started watching videos a lot and I trained our after ours!
We do know you, we know just heard when you started, but who are you in the scene, where do you stand for and what need people to know from you?
I'm an all-round street footballer. I control the freestyle football tricks, panna 1vs1, but also the real Futsal/street football 5vs5. I always try to deceive my opponents with some flair, if that's possible I always do it that way.
How is it to be an inspiration for kids?

 
For me it's very nice if kids look up to me. At the same time, it's also weird to realize that you are a kind of idol for them. When I think back to my childhood I looked up to older players. For me it's very special, the youth have the same feeling with me. I try to be an example for the, not just in football terms but also as a person. Give something proper to them.
Check the interview with Futsal player Jaimynho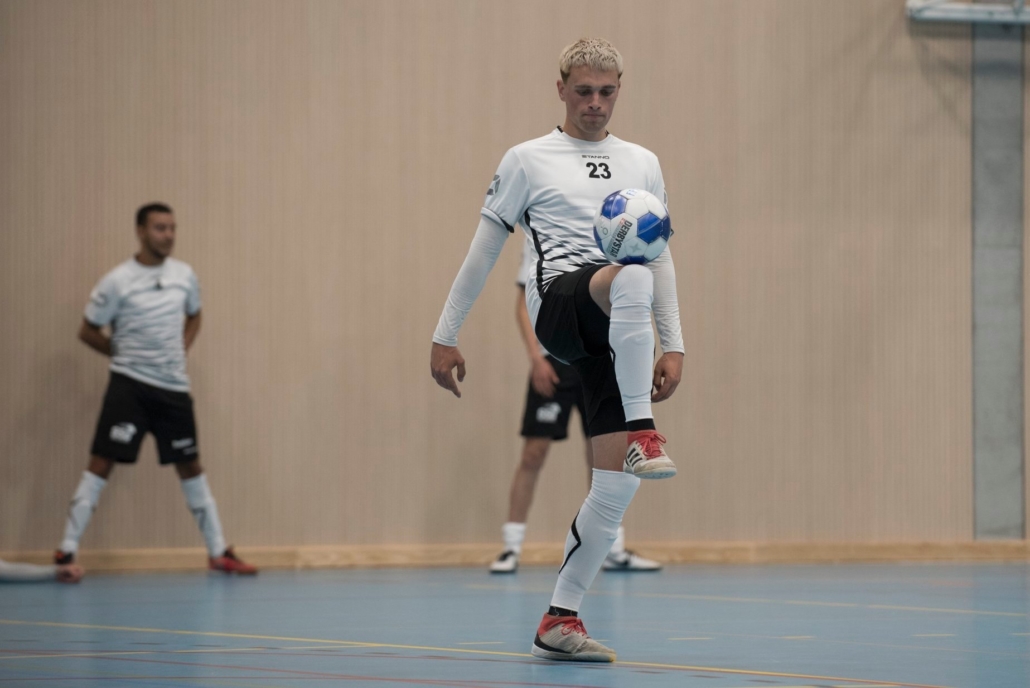 Are you always trying to invent new content, or is there a different way you do?
I always try to think out of the box. Of course, the most original videos are the best for Social media. But this is not always that easy to create. If I'm in another country or places in Belgium for work, I always try to use the new environment to create a new cool video!
How was the adventure Belgium's Got Talent where you reached the semifinal?
A super cool experience! Together with my good friend Thomas Stemgee I participated at Belgiums Got Talent. We were very glad we've made it into the live shows. This was a big achievement stands by itself. We have given everything, but winning the program was just a bridge too far.
How was the moment you met Neymar

? Did he say something to you?
Madness. This is a dream for every footballer. I will never forget that I was chosen to play in his team in Brazil and to meet him! Fantastic moment! He barely speaks English, so the communication was not easy, that was pity.
What are your current things you do at the moment?
My main focus is giving freestyle football, panna football demonstrations, clinics and private trainings. People can book me for it on my site! I like doing this.
What is the most beautiful moment in your current carreer?
It's difficult for me to say, I doubt between to moments. The moment I became the Belgium champion of panna. Or when I became all round champion of the Benelux/Adidas competition. I'm proud on both!
What will you say to the youth, as the example Martijn Debbaut is, who's reading this article?
That they have to follow their dreams and give everything to reach this. This all needs to come from you own passion not from the outside, where people say you've to do things.