Jasseminho: "PannaHouse is like my second familiy''
Today we talk with young street football talent, 'Jasseminho'. We take a further view in the life of the young talent how street football is involved in the way of living. What are his goals for the future, who is his idol and what means PannaHouse to him. Read more to known more of him.
Who is Jasseminho, what need the people to know from you? 
My name is Ali Jassem also known as 'Jasseminho'. I am 19 years old and I play street football. Also, I love to dance. Like everyone else I try to dance a lot with the ball, but I always try to do it my own way, to be more special.  
Below you see some of the great videos of Jasseminho, with some great editing skills from Adam Ch!
How is life, what are you doing right now? 
I am studying at high school and hope to finish next year. When I'm not at school I'm training a lot of time on street football. When I'm not at school, I do like to watch some movies or series. So, I spend some time on watching Netflix and Viaplay.
How is street football involved in your life? 
Street football plays a big role in my life, because it takes a lot of time to train for myself and with the crew. Street football is my passion, it is helping me becoming a better person and it taught me a lot of discipline. I like to go out and train by myself sometimes, because is giving me a lot of self-reflecting time. 
Read also about the the guy who edited the video of Jasseminho, Adam Ch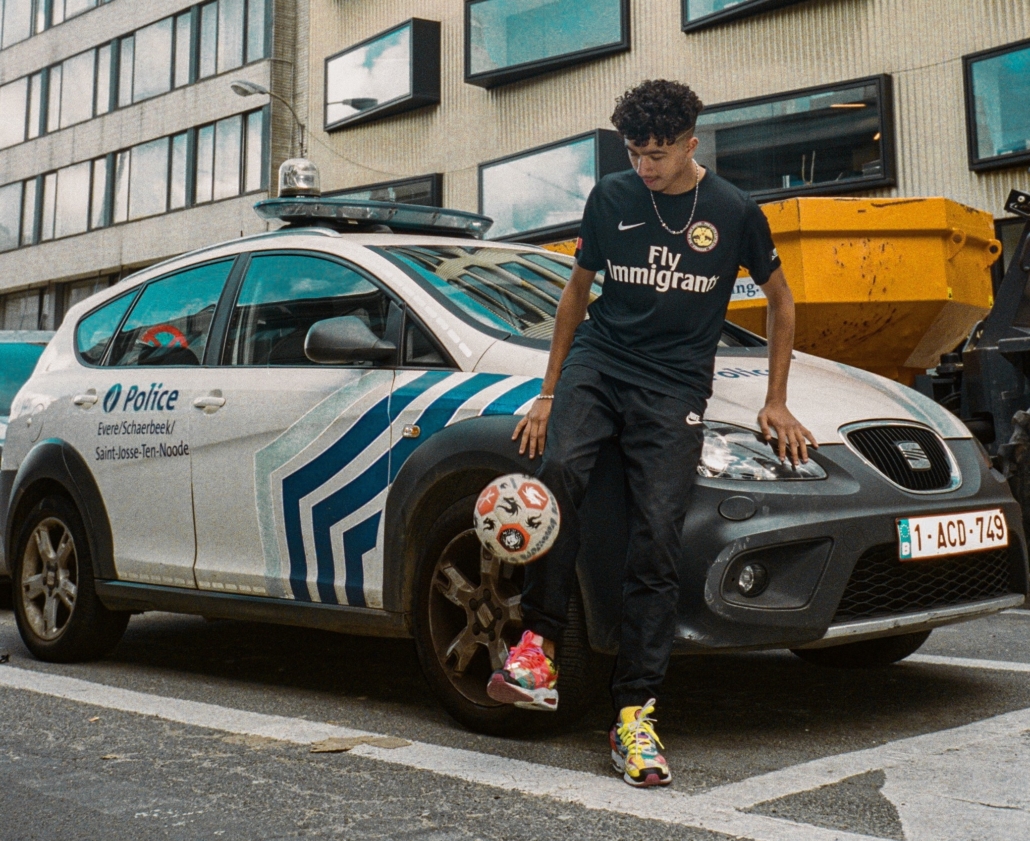 Where did it all started for you with street football? 
It all started when Liicht and Amin B, now a days my 2 coaches, came to my school and gave a show. After that show I fell in love with the sport. They came in 2015 to my school and that's also the year I started playing panna. Since then I do play it a lot, I just love it.  
Do you have an idol? 
My idol is Soufiane Bencok. He has a unique style that everyone can watch and love.  Even people that don't know anything about street football or football will love the way he plays and show freestyle. He is also a very good person! Big shout out to him.
What means PannaHouse to you? 
PannaHouse is like my second family. When I started at PannaHouse, I felt the community was very strong and very welcoming. And now I feel like I'm also someone of the people who give that back to the youth of the community, who wants to join PannaHouse. It's important that then feel the warm welcome I felt.
What are you goals in the future? 
My goals for the future are, to make street football a bigger sport and help PannaHouse grow. I also hope to be a good role model for other upcoming street players. To give something back to the community.
As Panna Knock Out, we wish Jasseminho a great future. Already a great inspirator for many youngsters. We like to see how he's making great artistic videos and we hope to see many more of Jasseminho, all the best!