PARALLEL UNIVERSES COMING TOGETHER TO CELEBRATE ART AT THE 5AND33 GALLERY 
Yesterday, the Limited Edition Co-Canvas Monta Street Ball is launched in collaboration with the former professional soccer player Edgar Davids and the artists of The London Police. The ball is made out of canvas and a great combination of two kinds of art, the freestyle- and street soccer and the artworks of The London Police!
The launching took place at the 5and33 gallery in Amsterdam and it was the first international co-canvas exhibition of the world. Soufiane Bencok and Edgar Davids both did a post on Instagram to announce the launching with the beautiful quote "Parallel universes coming together to celebrate art at the 5and33 gallery".
Monta Athlete
Monta is the original street soccer brand and represents the fashion and the culture of the street. Soufiane Bencok is a Monta Athlete, he is multiple world champion panna and five times Red Bull StreetStyle champion. "Yo, this is pretty sick!" said Bencok about an art work of The London Police in the mini documentaire about the launch. And now, Monta and The London Police collaborated. "I find this very interesting. The London Police and Monta going together for me." Tells Bencok. Watch the mini documentaire over here:
What do you think? More collabo's like these? Let us know!
The Limited Edition Monta Balls are for sale on www.montasoccer.com!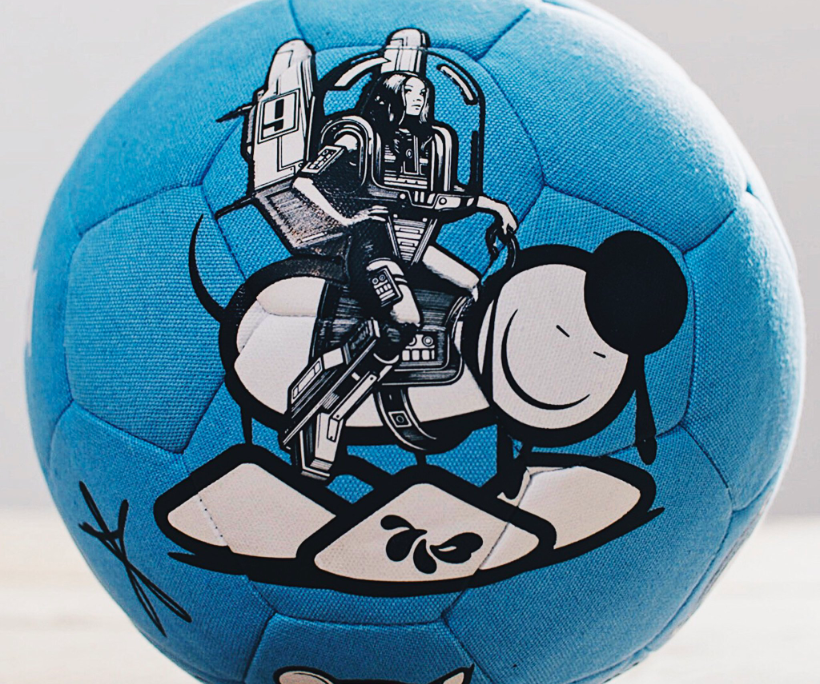 This post is also available in: