Throwback Thursday: NK Panna Knock Out & Elite Panna Tournament
Saturday, July 7th 2018, the spectacular FOX Sports & Eredivisie football festival took place in Jaarsbeurs Utrecht. Besides all the football activities and attractions, the Open Dutch Championship Panna Knock Out & Elite Panna Tournament, in collaboration with PUMA & Aktiesport, was an absolute eye-catcher this day!
From the opening of the FOXSPORTS & Eredivisie Football Festival at 10 o'clock, the young streetfootball players had the chance to play on NINE! several panna courts, to win a ticket for the Elite Panna Tournament. The first 32 football players who won three games in a row, qualified for the finals. Winner of the Open Dutch Championship Panna Knock Out became Hamza van Ael. As winner, Hamza not only received the big trophy from world champion panna Jeand Doest, he also qualified himself for the Elite Panna Tournament!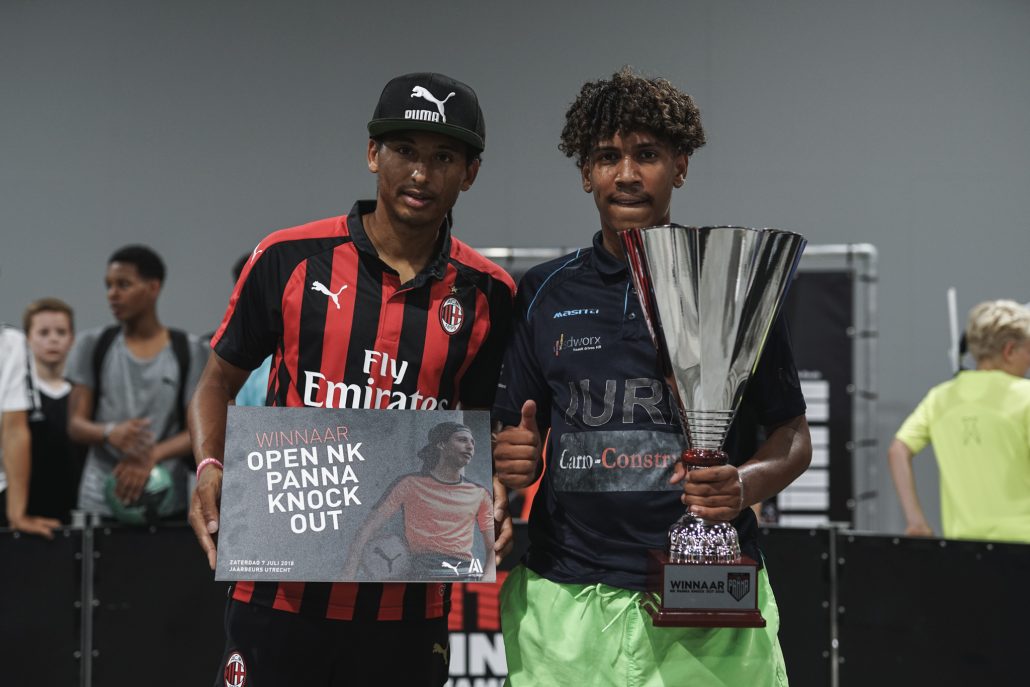 After the Open Dutch Championship Panna Knock Out was finished, there was something special on the program. Famous Dutch Youtubers Qucee and LuckygraafNL were challenged by Easy Man for some crazy 1vs1 battles. Watch here the spectacular half- time show!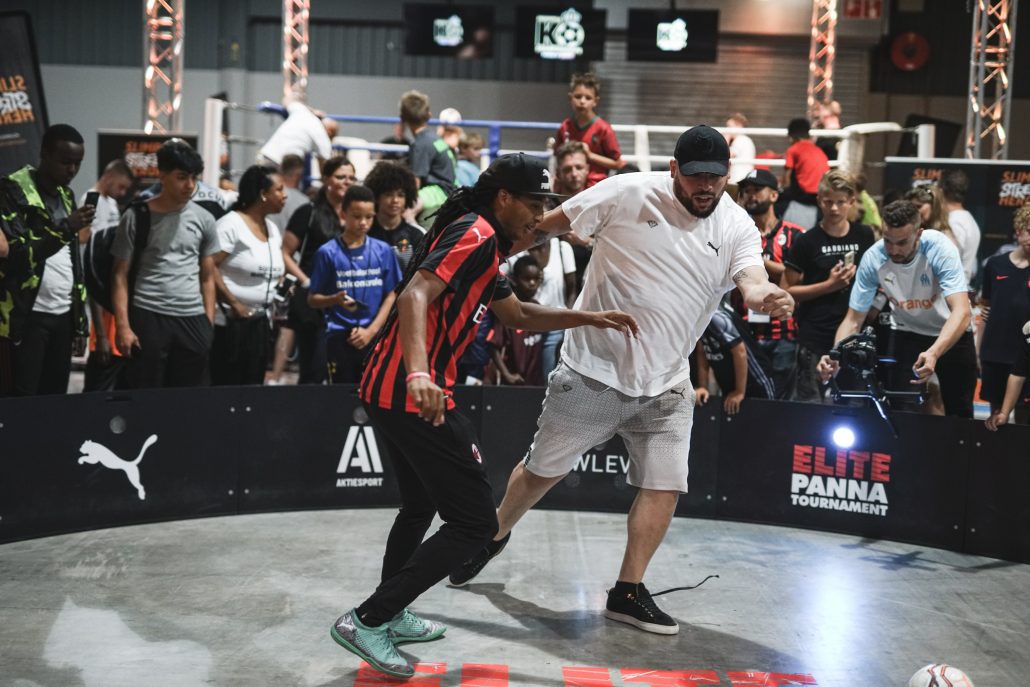 After the half-time show, the Elite Panna Tournament could start. This international panna tournament, brought the whole panna community together. The 16 best street football players from countries such as Germany, Denmark, France, Belgium and the Netherlands were all present to show their skills. In addition to these 16 top street soccer players from Europe, there were also 16 other street football talents from the Benelux chosen by Easy Man. These players also participated in the #NewLevels campaign of PUMA, where Easy Man went looking for the latest and best streetfootball talents. For the first time ever, the tournament was played in the ICON; an interactive panna cage, where the goals automatically switch after scoring a point. It provides more speed, face to face play and action!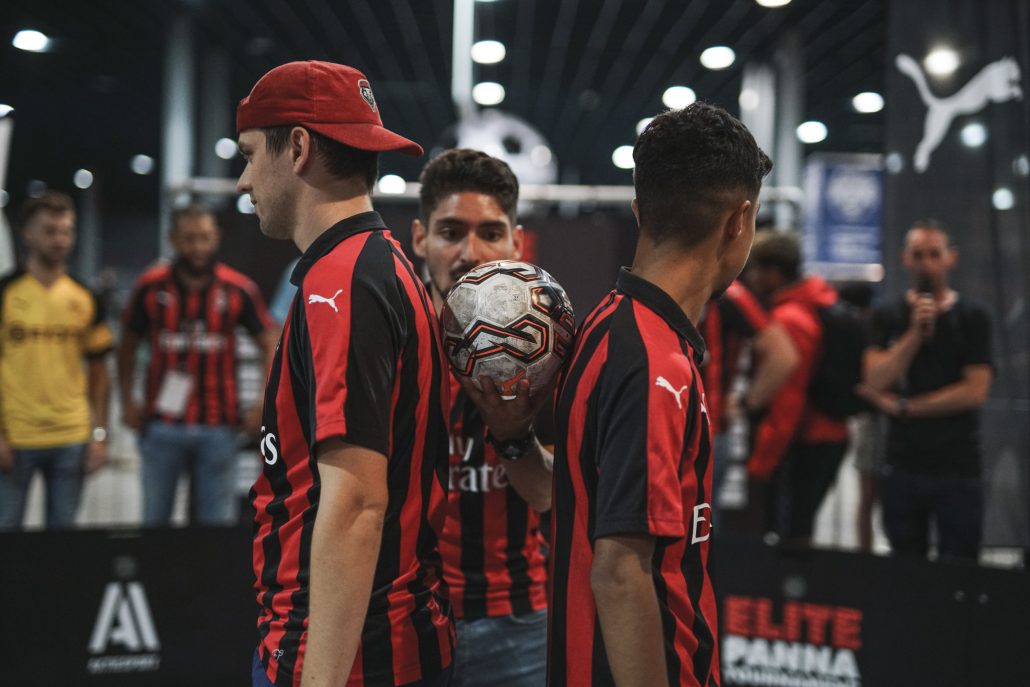 There was a lot of attention for the spectacular matches of Easy Man, Nasser El Jackson (both from the Netherlands), Kristoffer Liicht and Amin Benmoumou (Denmark). Also, the matches of the amazing young talents like Anas Boukami (France) and Mehdi Amri (Belgium), were contests that many people watched. The final game went between Mourad el Bakkali (Belgium) & Jasseminho (Denmark) and was won by Mourad on basis of scored points.
With this great event, Panna Knock Out ensured that the whole community was brought together. Winning was not the most important part of this day. Participation, fun and respect was what it was all about!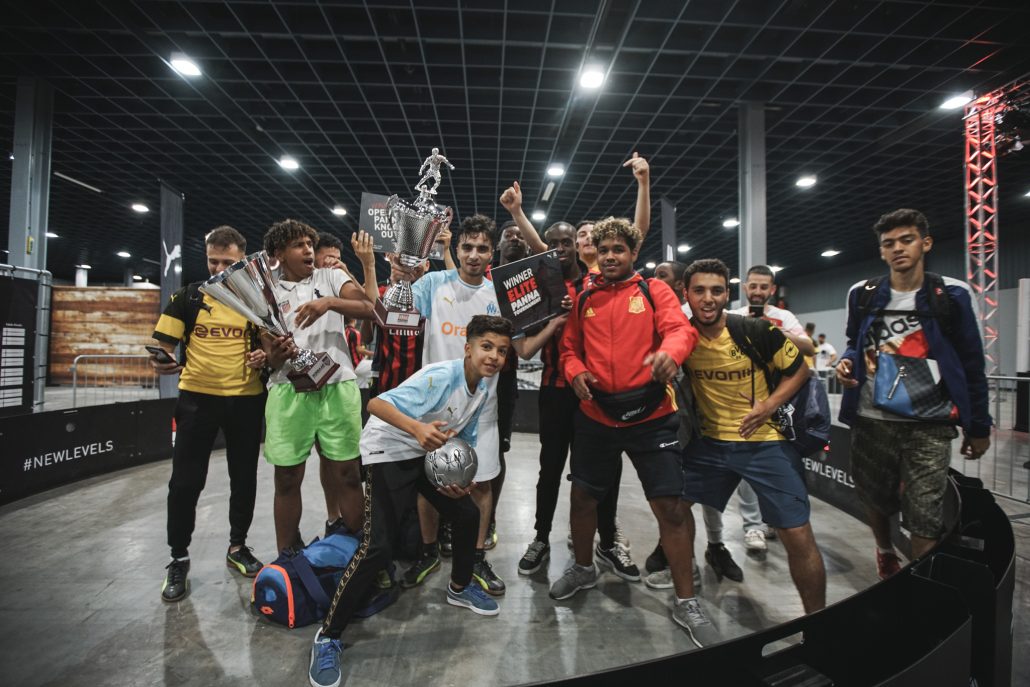 You can view the aftermovie of the Elite Panna Tournament – Powered by Puma and Aktiesport right here!
This post is also available in: