Mahrez street football player on the top: 'I was so thin, because I always missed dinner'
Riyad Mahrez, star player from Manchester City. Also, former player of Leicester City's team that became champions of the Premier League in 2016. In this season he earned the price for 'best player of the season'. Once he arrived in England as an anonymous player of Le Havre. Now he is the rising star from the national team of Algeria and Manchester City.
Mahrez as anonymous player from Le Havre
Unbelievable steps, from Le Havre to the best player of the Premier League in 2016, with so many goals and assists. All thanks to the good scouting from Leicester City, who saw him in France and saw the potential. Clearly the ideal step for Mahrez. He made the difference in a physically strong competition. He used his out standing technique and mobility. Something that made the difference. He was too smart for the big physique players he faced in games. Something he also did at Le Havre.
Read below in the article about the impact from the French street football on pro football players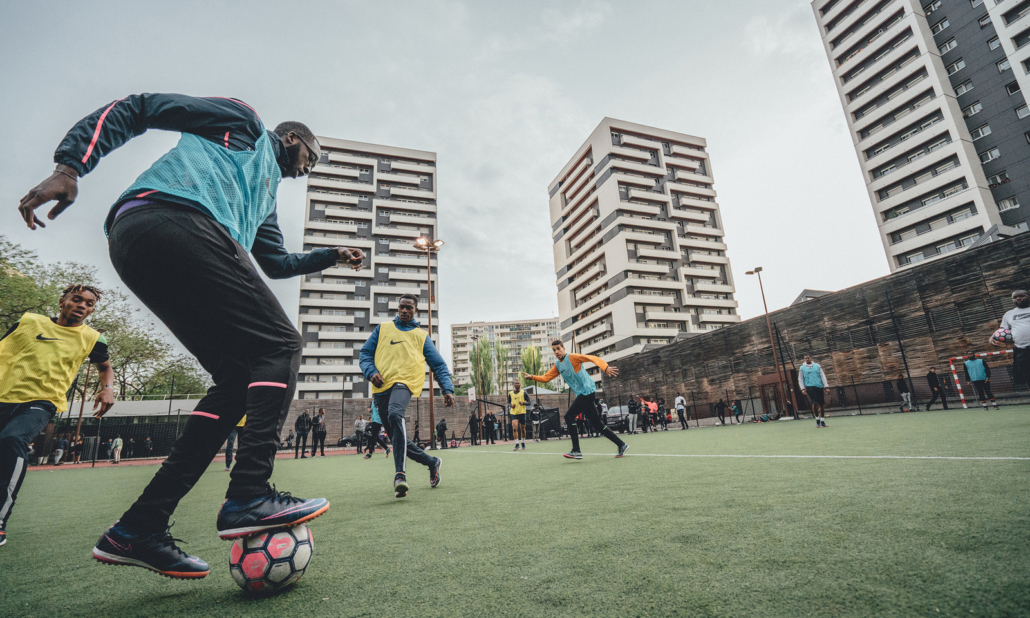 Started on the street
The footballer with his great technique learned a lot on the streets in his neighborhood, he told Sky Sports. ''I was a street football player. I was improving my technique every day.''
''As a youngster you saw me on every photo with a ball'', laughs Mahrez. ''That's why I'm such a skinny boy. I misted dinner sometimes. My mother left me some food what I did eat when I got back from the streets.''
Mahrez as player from Manchester City
He is a player of the big Manchester City now. Where he not play everything, but he does play a lot of games. But he is always important for the team in these games. Back scoring goals for the team. He also brings the flair to this team as a right-winger.
This post is also available in: