Jesse Marlet big winner of Panther Ball Mexico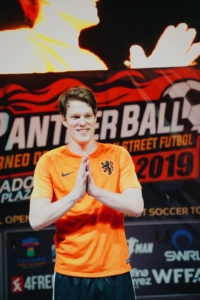 Last week the Panther Ball event took place in the Mexican city Torreon. This event is an spectacular World open Freestyle and Street Soccer tournament. The best street football players and freestylers from the world showed their skills in different categories for five days.
Dutchman Jesse Marlet traveled also to Mexico to participate in this big tournament. He participated in the 1vs1 competition and together with the Colombian freestyler Boyka Ortiz also in the 2vs2 competition.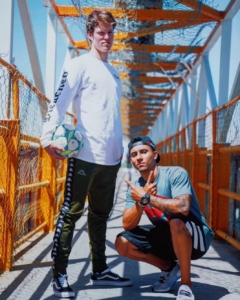 During the Easter week, 15 to 21 April, Jesse competed against many talents. They came from all over the world to Mexico for this event with the ultimate goal of returning home as the best freestyler and street football player.
Jesse and Boyka finished together in the 2vs2 final. They showed their best skills and eventually took the title. In addition, Jesse also qualified for the final 1vs1. He had to compete agains Boyka Ortiz, his own partner in the 2vs2 competition. After an exciting final with many cool tricks and new skills, Jesse managed to take the cup to the Netherlands.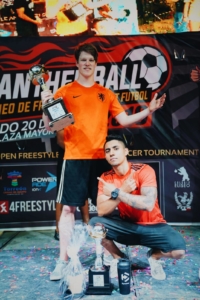 Although Jesse won the tournament, he was not completely satisfied. On Instagram he says: "To be honest I have mixed feelings about the final, I tried to take more risk and dropped more then normal. I am open minded with any opinion about the result. Big shoutout to my brother @boykaortiz for winning 2vs2 with me and getting 2nd in our 1vs1 final, for me we won together".
This post is also available in: